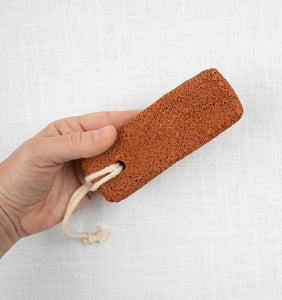 Terracotta Foot Scrubber
Regular price
$ 13.00
$ 0.00
This terracotta foot scrubber is perfect for dry skin, cracked heels and calluses, and doesn't wear out. Used regularly, it helps remove calluses, and reduces dry, cracked heels.
This foot scrubber is made of natural oven fired clay, it won't wear out, disintegrate or get moldy like some pumice stones do. 
Rectangular shape with cotton cord for hanging.
5" length