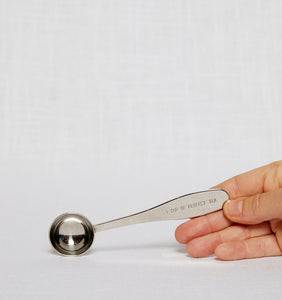 Perfect Tea Spoon
Regular price
$ 10.00
$ 0.00
Perfect Tea Spoon
Just what you need! The Perfect Tea Spoon measures the right amount of tea for a superb cup every time. But if you happen to be baking while you enjoy your tea, it doubles as a 1 tsp. measuring spoon.
Made with durable 18/10 stainless steel. Dishwasher safe.
Measures 5" long with a 1.25" diameter.