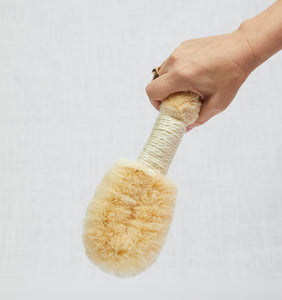 Sisal Bath Brush
Regular price
$ 12.00
$ 0.00
Sisal Bath Brush from Baudelaire
Give your body a most excellent exfoliation with our traditional, Japanese-style sisal brushes. Great for a dry massage too! The 9" size is great for your whole body. 
The Sisal Bath Brush will last for years to come, with proper care. After each use, just rinse with clean cool water, shake it out, and hang to dry.
Hand-harvested sisal fibers.
9" h x 4" w